Jeru Kabbal's Quantum Light Breath (QLB)
A transformation breathing process with evocative music you can do in the privacy of your own home.
I am truly grateful to be able to offer this invaluable tool for healing in this time.
Breath is the fastest, cleanest and most natural way to relieve tensions and expand consciousness.
I have experienced Jeru's work since 1983, guiding and supporting me on my path.
For more information on Jeru Kabbal's work go to www.jerukabbal.com and www.clarityproject.de. For questions and feedback please call me or email me at ahutif@ahutif.com.
You also can follow Quantum Light Breath Meditation on Facebook.

At this time three different versions of the QLB are available as CD and one as a cassette tape: (Prices do not include tax for California residents.)
Original version CD - $17.95
Sunrise Of the Soul CD - $17.95
Sunrise Of the Soul tape - $12.95
Transforming Negative Attitudes CD- $17.95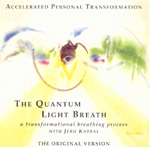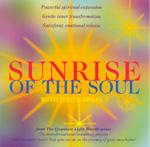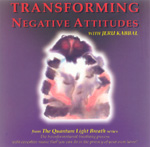 You may also order recorded talks and booklets by Jeru. Click to go to our Useful Tools by Jeru Kabbal page.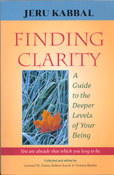 Now you may also take the opportunity to read and work with Jeru's book, "Finding Clarity", in addition to practicing the Quantum Light Breath. $16.95 (plus tax for California residents).
To order please call or email Ahuti for the exact amount of your payment, (including tax California residents). Shipping and handling is $6 with Priority Mail for one to four CDs within the US, $11 for one to four CDs for Canada and overseas.
»» Click here for an order form.
Mail us a check to the address below and you will receive your order by Priority Mail.
Since 1997 we have held a Quantum Light Breath evening once a week in a group setting in Ben Lomond. You can learn more here.
Let us know when you can participate. Donation is $10.
Contact New Dimensions Acupuncture & Herbology

We are located at 550 Hillcrest Drive, Ben Lomond, California, USA 95005
Ahuti F. Ferid, MS (Germany), MS Chinese Medicine, L.Ac. Dipl. Ac.
For information or appointments please call 831-335-1560.
E-mail Ahuti