Testimonials About Acupuncture & Herbology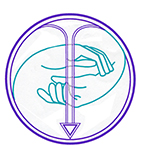 I have never encountered such care and understanding with any other medical practitioner. After eighteen months of trying to conceive I was able to become pregnant after only four treatments.
Many thanks,
Summer C., Boulder Creek, CA
I wanted to tell you how dramatic the difference in my health and, consequently, emotional and spiritual well-being since my first visit with you. Although I was on a road to recovery, my progress was slow and I was becoming overwhelmed with unexplained illness and emotional darkness. I had 'cupping' on my first visit and immediately, before I left the office, I felt like something life-changing had occurred. It has been six weeks since then and a new self has emerged. I feel vibrant, relieved and most importantly, thankful for the daily gift of increasing self-knowledge that has come with the movement of energy. I want to say thank you for your continued gift of healing which continues to reach me far beyond the office visit.
Thank you and namaste.
Sincerely, Tracy
It was a deep session. Ahuti is very talented. My shoulder got better right away. My back is still healing. Denise can still see remnants of circles on my back from the cupping.
Cheers, Robert
Contact New Dimensions Acupuncture & Herbology

We are located at 550 Hillcrest Drive, Ben Lomond, California, USA 95005
Ahuti F. Ferid, MS (Germany), MS Chinese Medicine, L.Ac. Dipl. Ac.
For information or appointments please call 831-335-1560 or 1-800-306-1186.
E-mail Ahuti